Learn how to leverage digital technologies for insurance
Play our virtual InsurTech Escape Room
Use it as innovative team building, sensitization or seminar
Inspire your target groups from field and office staff to the board of directors benefitting from our experience of 120 Business Escape Room(TM) implementation
Über 23 Auszeichnungen von Top-Wirtschaftsmagazinen
Use InsurTech to be digitally successful
The 4-advice InsurTech Escape Room makes it easy for managers and employees to learn about the potential of digital technologies.
You will easily gain the attention and knowledge you need to implement digital technologies and the associated changes in your company.
Our InsurTech Escape Room shows managers and employees the opportunities and risks of technological development in the insurance industry and for their own company. It brings teams together, creates awareness for the necessity of using digital technologies and conveys strategies and fields of action as a seminar or workshop.
As a manager, you will learn what threats digital technologies pose to your competitiveness – but also how you can exploit the potential to your competitive advantage. By harnessing the digital potential for your market segment, you'll fend off your competitor's attack in this game-changing format.
Created by leading digital change & innovation experts, the Business Escape Room can be conducted in as little as 60 minutes or in workshop or seminar formats of up to one day. You benefit from 4-advice's experience of over 120 successful implementations.
You can adapt the content of the Business Escape Room to your company or use our standard variant at a reasonable price.  You benefit from our 19 years of consulting and seminar experience, which has already been awarded 23 times since 2015 by Brandeins, Statista and FOCUS as "Best Consultants" or "Top Consultants" in the categories of digitalization, change, innovation & growth and insurance, among others. Our experienced experts will help you apply what you've learned to your specific case – and make lasting positive changes to your company.
Virtual or on-site in the office
Whether virtually in your browser or on-site in your office, you mediate InsurTech.
We know digitalization, change & innovation and the insurance world.
Developed with experience
We know from >120 cases exactly how playful learning is designed.
Satisfied customers and partners
Provinzial Rheinland
ERGO
Awarded 23 times by leading German magazines Brandeins and FOCUS
Finance and insurance broker
Education Partner of Deutsche Telekom AG
The right offer for your company
The Business Escape Room(TM) is available as a pure teambuilding event with in-depth content, as a workshop or seminar. The duration varies from 60 minutes to one day with additional workshop or seminar parts.
Would you like even more comprehensive advice on how to establish InsurTech in your company in a playful way? Then arrange a non-binding meeting with us to get to know each other.
Who can benefit from the InsurTech Escape Room?
Empower your employees to use digital technologies through continuing education
Create the necessary awareness and knowledge in your management team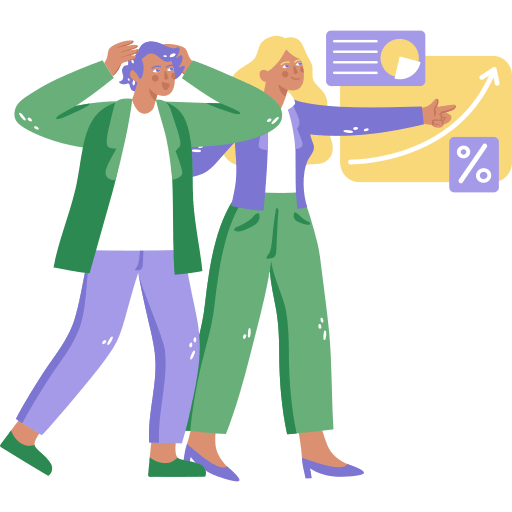 Know and master the potential of digital technologies for your business
YOU WANT TO HAVE A LOOK WITHOUT OBLIGATION?
Register for our free demo session
Our Business Escape Room customers report
What to expect in the InsurTech Business Escape Room
Welcome to our latest Escape Room adventure, you are part of our task force! 
Together you will save the established German insurance company "Sicherheit Garant" from ruin by the emerging FinTech company "Digital Protect". "Sicherheit Garant" is on the verge of ruin as it was not able to keep up with the fast and agile business model of "Digital Protect". Your mission is to work with the task force to quickly find effective solutions to the five challenges that threaten the company:
How did "Digital Protect" manage to become so successful in your market segment so quickly?



Digitization and technology: "Digital Protect" has developed an advanced technology platform that enables fast and personalized insurance processing in micro-transactions at low cost. Together we need to figure out how "Security Guarantor" can integrate this technology into their own processes to become faster and more efficient.

Regulatory Change: Figure out how "Security Guarantor" can comply with new rules and regulations without compromising their competitiveness. We also need to figure out how the company can meet capital requirements to continue to be successful.

Changes in customer behavior: Define a plan for how "Security Guarantor" can adapt to changing customer behavior to provide personalized and fast insurance offerings, even in the single-digit price segment. We also need to figure out how the company can improve the customer experience to compete against "Digital Protect."

New competition: Protect "Security Guarantor" against new competition from "Digital Protect". To do this, identify what unique offerings and benefits the company can provide to attract and retain customers.

Increasing competition: Reduce costs to stay competitive. Define how your company can improve its offerings to successfully compete against "Digital Protect."

You and your task force have only 60 minutes to overcome these challenges and save "Security Garantor" from going under. Use your skills and work together as a team to master the Escape Room and save the company!
In this video (German), you see how the actual Business Escape Room "feeling" is when playing one. We can adapt anything for you – from design to riddles, content and the storyline. Just let us know if you prefer a standard format or an individual format.
Do you have any questions?
We advise you free of charge and without obligation!
From the creators of the nationwide IHK certificate course "Digital Change Manager"
We are the proud developer of the IHK certificate course "Digital Change Manager", one of the most successful corporate courses for digital change management in all of Germany, which is now offered by most chambers of industry and commerce in a live online format.
In the InsurTech Escape Room, you'll learn about the changes associated with digital technologies and understand the potentials. In this way, you can initiate the necessary changes to make your insurance company fit for the future.